Spring evening
Winter Sky
Oil on canvas, 12"x24"
Working on this series of painting I myself looking forward to winter, usually not my favorite time of the year. But I know in the studio I can focus on the stark beauty of those particular moments of time at dawn and at dusk and at least for a while, be in time.
On exhibit at Artistree Gallery 4/6-5/5 2018.
Summer Sky
Evening Star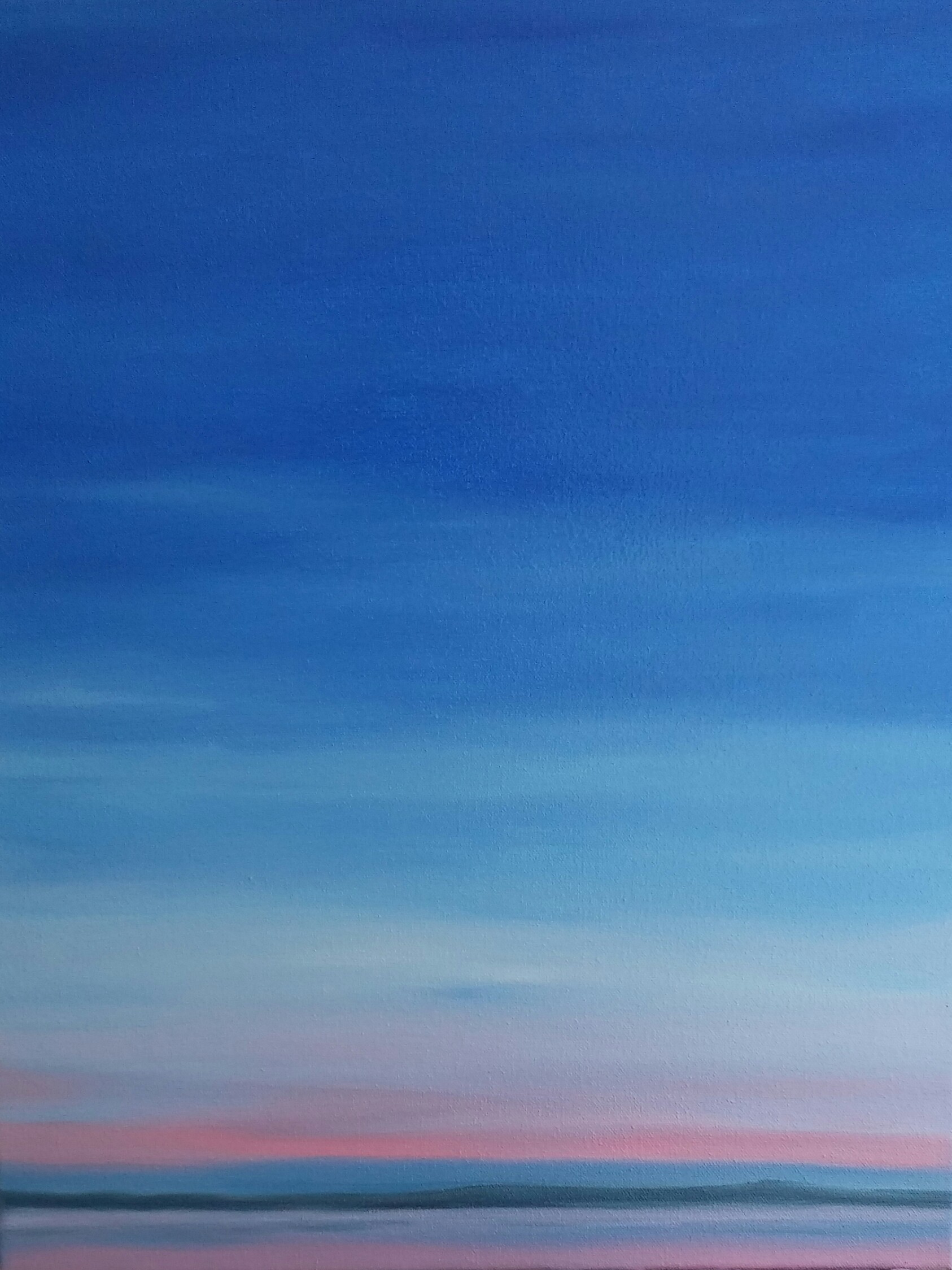 Blue & Pink Sunset
Orchard Hill
Spring Morning
January Sunrise
oil on canvas, 12"x24", 2016
 
Pink Sunset
oil on canvas, 16"x20", 2016
Winter Dawn
oil on canvas, 24"x30", 2016
Sunset on Lake Champlain
oil on canvas, 18"x24", 2015
Still Morning
oil on canvas, 8" x 10", 2015
Daybreak
oil on canvas, 12"x24", 2015
Dawn
oil on canvas, 18"x24', 2015
 
Red Sky at Night